Methods
Qualitative research
Methods of qualitative research
—Focus groups
—Interviews
—Dyads, triads
—Diaries
—Car clinic
—Ethnographic research (in home visit, shop along)
—Semiotics
—Online and mobile research (chats, forums, communities, boards)
—Brainstorm
—Mystery shopping
—Fieldwork audit
—Neuromarketing research
Viewing facility
Our focus group studio is 22sq. meters big and accommodate up to 12 respondents around the table. It is equipped with a two-way mirror and modern technical features:
— Wireless Internet;
— Ability for remote online viewing (by Focus Vision or using our own equipment by Youtube);
— Communication with the moderator in real time (the capability to send text messages to the moderator via a smartphone to adjust the course of the discussion / interview);
— Simultaneous translation via speakers or headphones (up to 8 independent channels, with language selection);
— Selection of language recording;
— Video recording focus groups / interviews (Full HD) on any USB devices (Flash drive or Hard disk).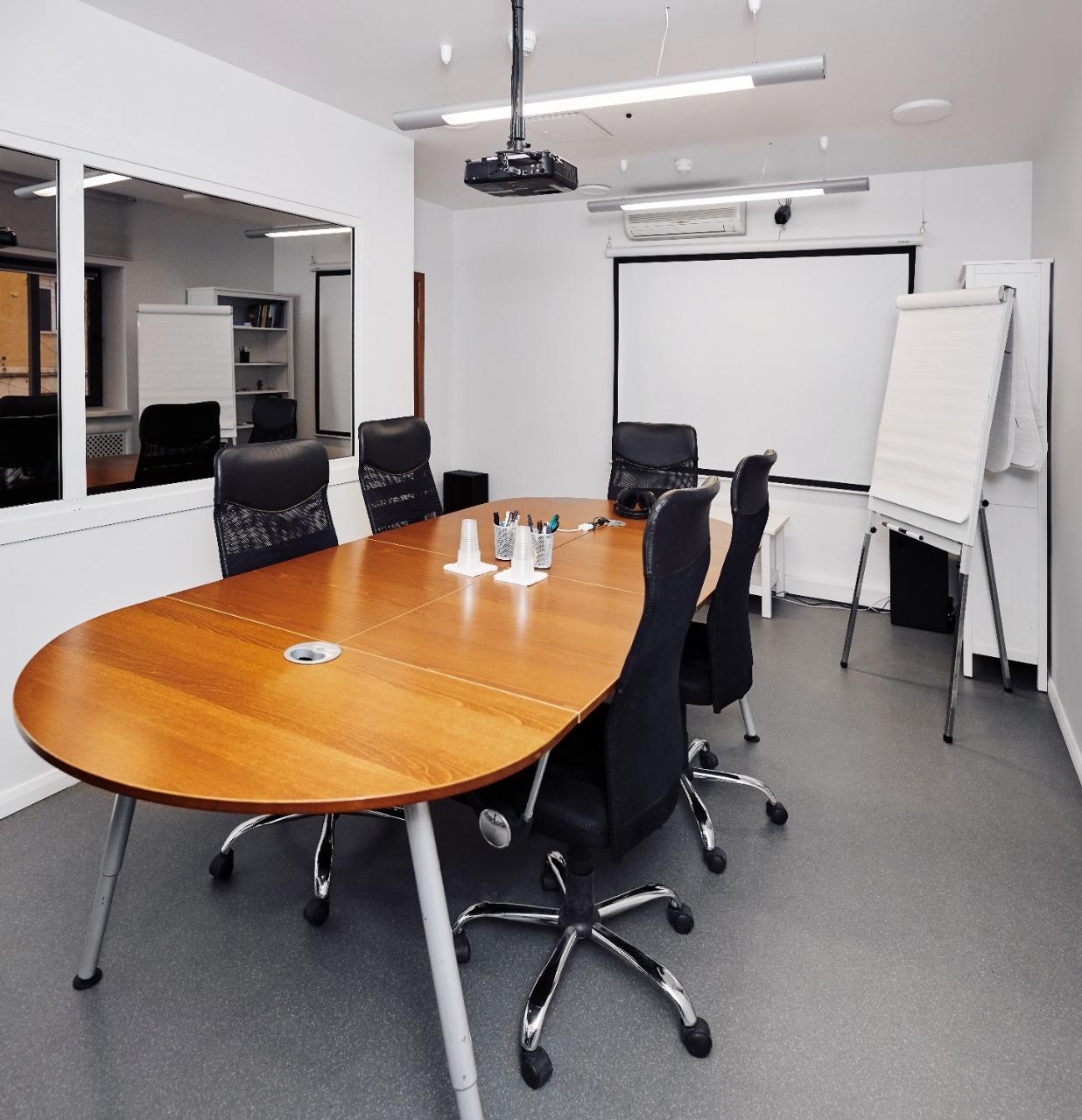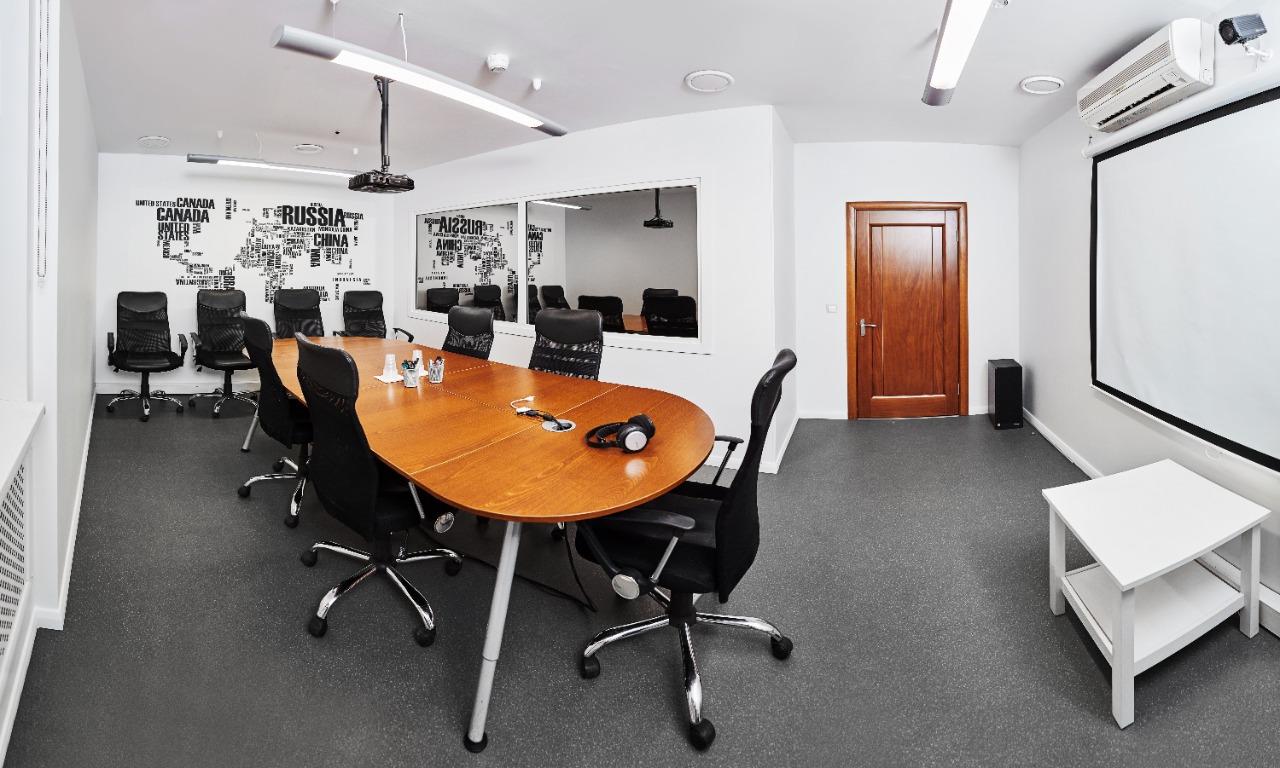 Clients' room
Clients Room is 9 sq. meters and comfortably accommodate up to 10 viewers.
It is equipped with all modern features, including simultaneous translation broadcasted on up to 8 different channels ( headphones / speakers).
Our studio also includes:
— Double-faced mirror for observation of the discussion

— A 40" LCD for enhanced client viewing
— Dedicated project manager for any assistance
— On-site technician throughout the day
— Additional hour of studio access before and after each study for preparation, debriefing etc.
— Wireless internet access
— Tea, coffee and light snacks for both clients and respondents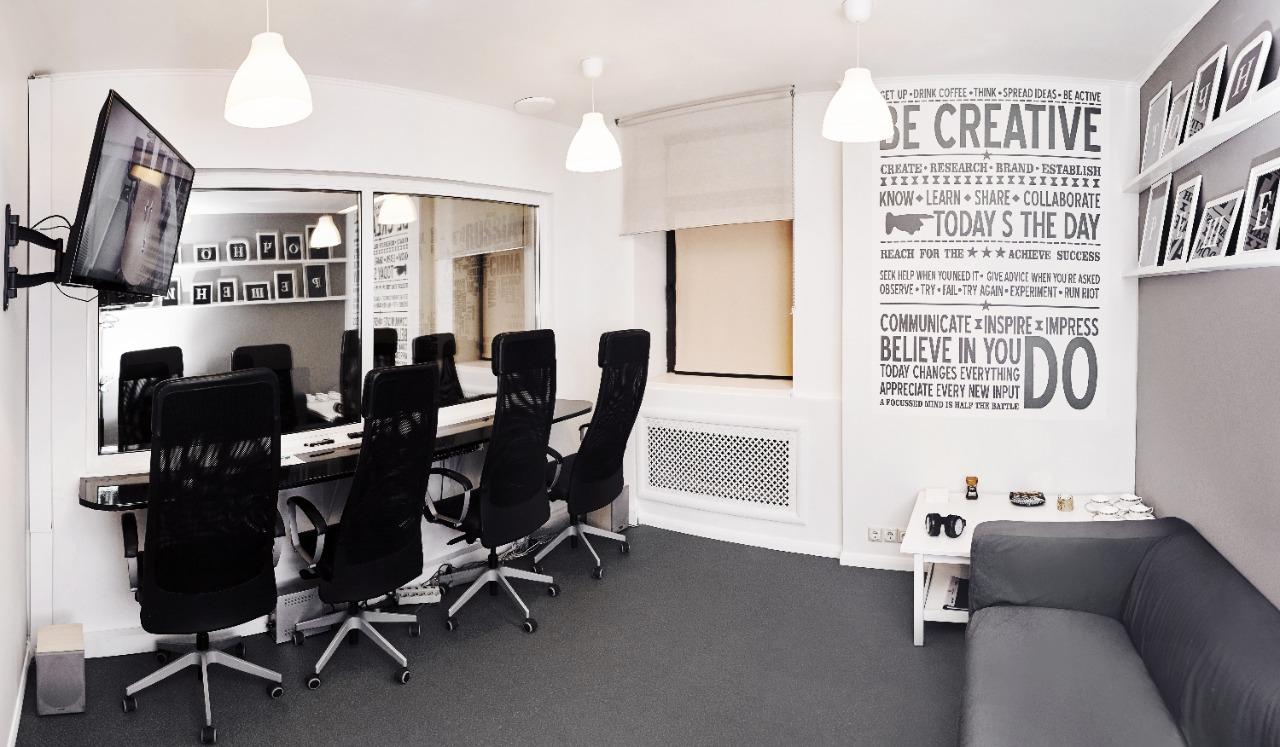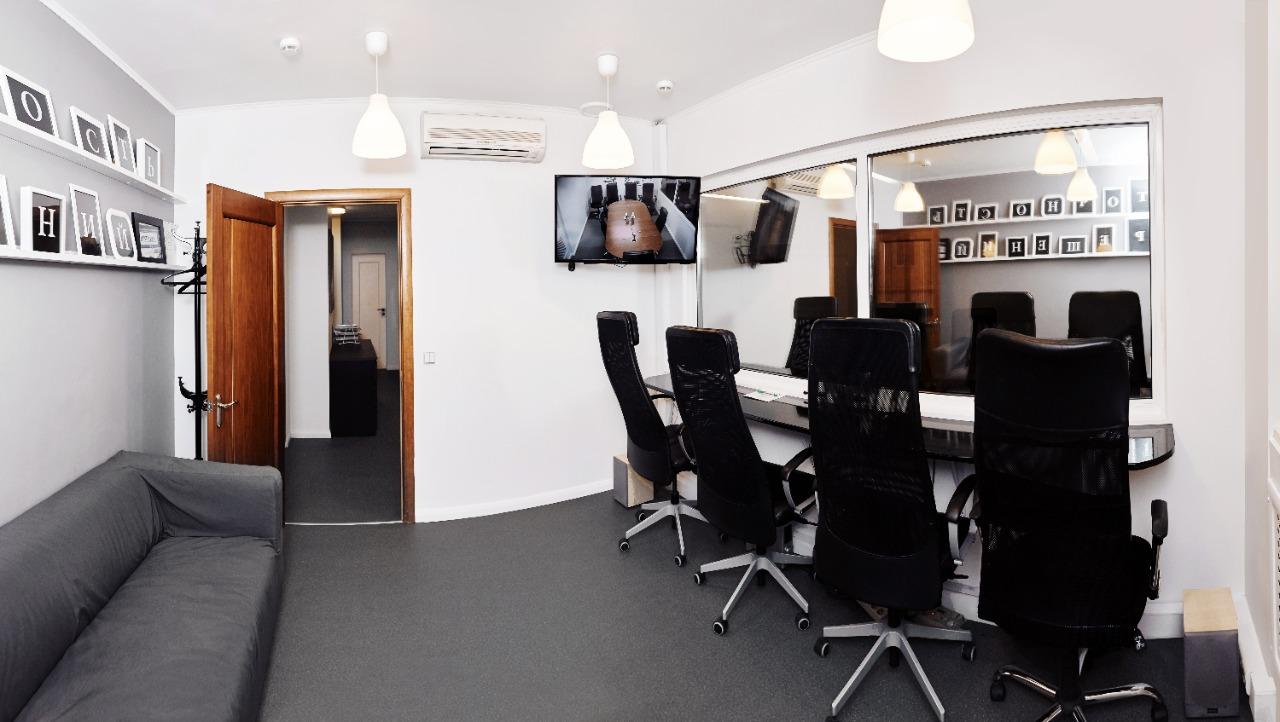 Quantitative research
Data collection
We use the following data collection methods:
—Face-to-face interviewing (in-home, in-office, in the street, in points of sale etc.)
—Telephone interviews (CATI or P&P)
—Central location tests
—Home tests
—CAWI surveys (including on-line panel surveys and click tests of visuals and texts, and shelf tests)
—Observations (Mystery shopping, anonymous observations of shoppers etc.)
Data analysis
Standard statistical procedures and advanced data analysis techniques
—Factor analysis
—Linear and logistic regression models
—Cluster analysis
—Conjoint analysis
—Discriminant analysis
—We provide data files to our Clients in any format on their choice (ASCII, SPSS, Excel are used most frequently
Desk research
We use the following data sources:
—Official statistics data (including FSSS, customs statistics, SPARK, SKRIN, Eurostat, etc.)
—Media bases (data on the advertising activity of various brands, including separate channels; data on media hits, TV / radio programs mentions of the brands)
—Publications in specialized magazines
—Data on market players from open sources (web-sites of companies, interviews with top managers, price lists, etc.)
—Short telephone interviews with key market players (including telephone mystery shopping)
—Experts' comments / interviews
—Industry rating data
—Data from previous studies available for use (including reanalysis of data)